By this stage I had a few practice days under my belt, I had caught the bug, but the car was still quite stock. I received a camera mount which I'm still using to this day, and for the first time got some in car footage of my driving, this was the first record I have of my shitty technique in the early days.



Finally along came a genuine GTR front bar and on it went, in this pic you can also see my Modena wheels, to this day one of my favourite wheels for some reason, this pic is also one of my favourites.




At the time I also had these wheels which gave great fitment once I lowered the car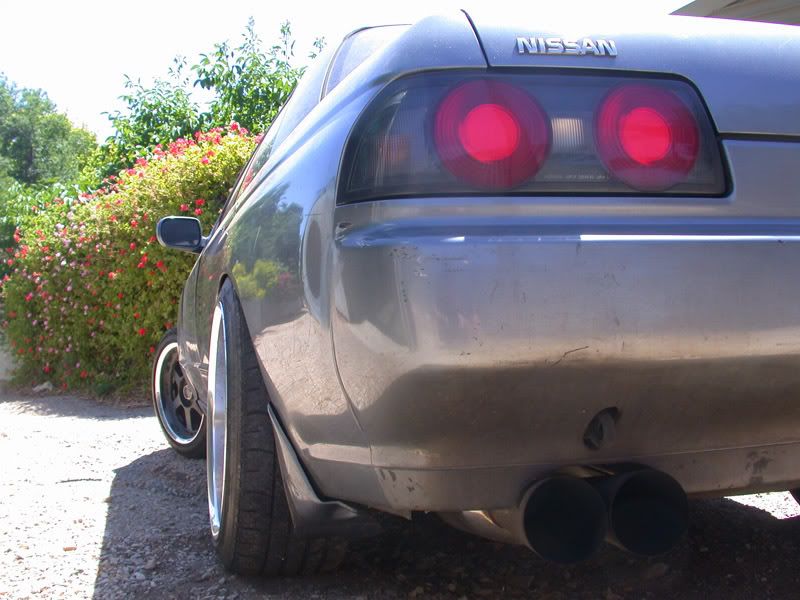 Not long after this I decided I wanted a respray, so began the sand down and bogging. A few features I wanted like GTR style bonnet at flares became a bit of a challenge.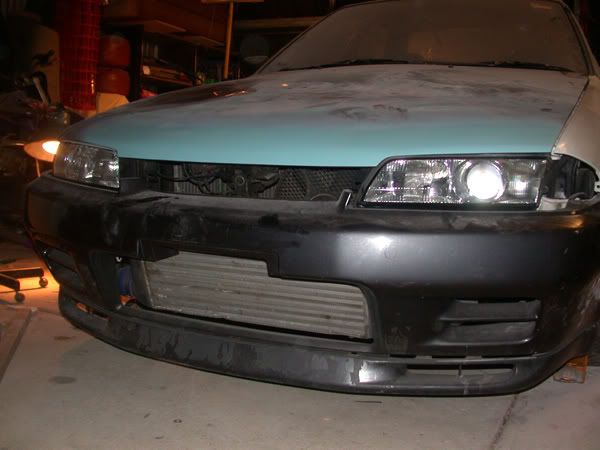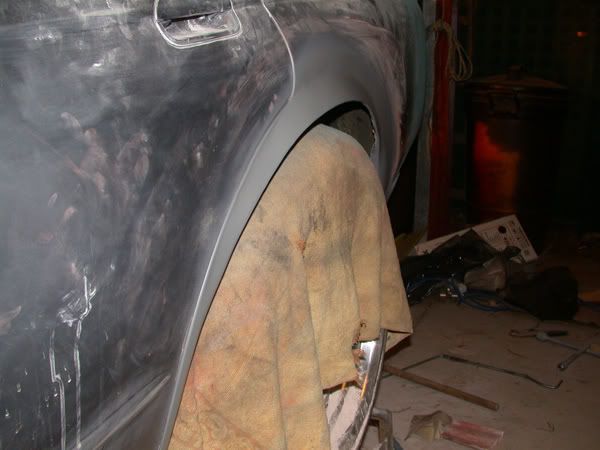 Then on went the paint, the same factory colour.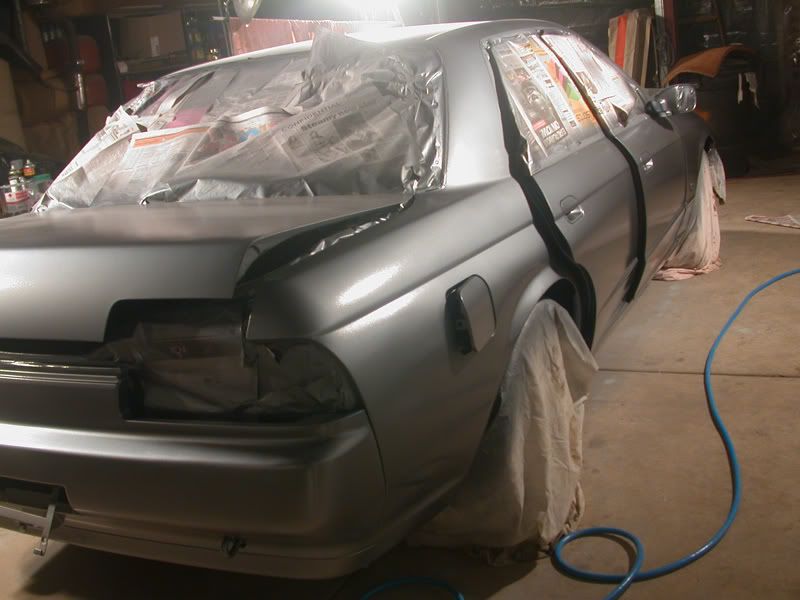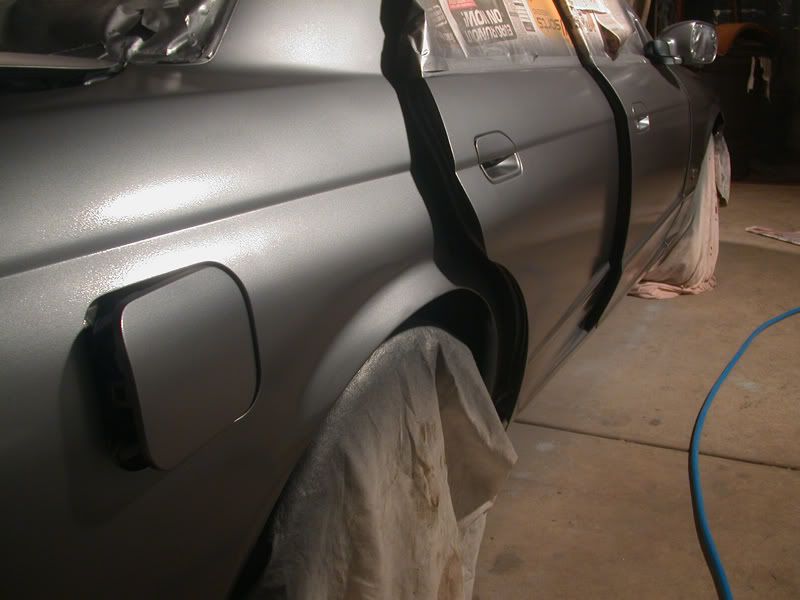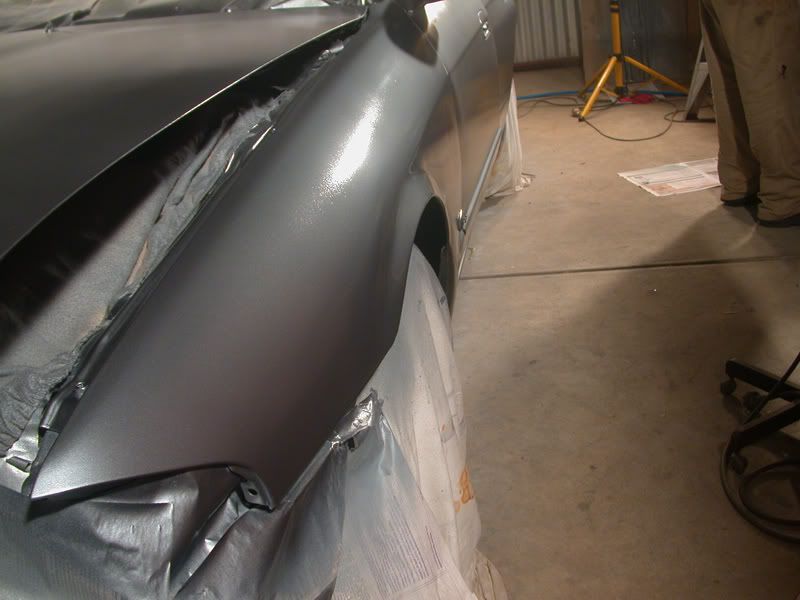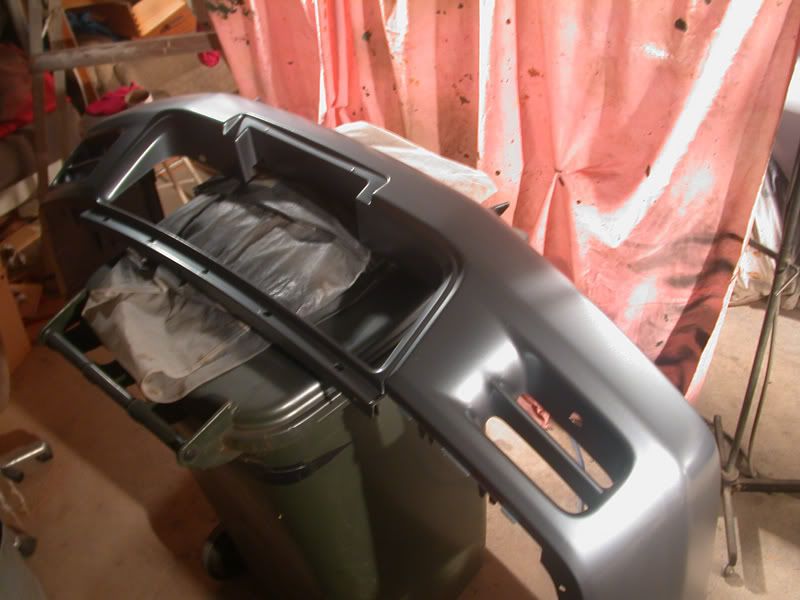 Sitting on wheels now, unfortunately it was back to stock for Defective Vehicle Inspection, this was a regular occurrence for this car, the car had been defected multiple times by this point, so wasn't so hard as much as just an inconvenience, but it was always depressing to see it back to such a crappy looking state. The paint hadn't been sanded back and polished at this stage, or washed for that matter, in the end I never even bothered to sand it back as I preferred the matte finish.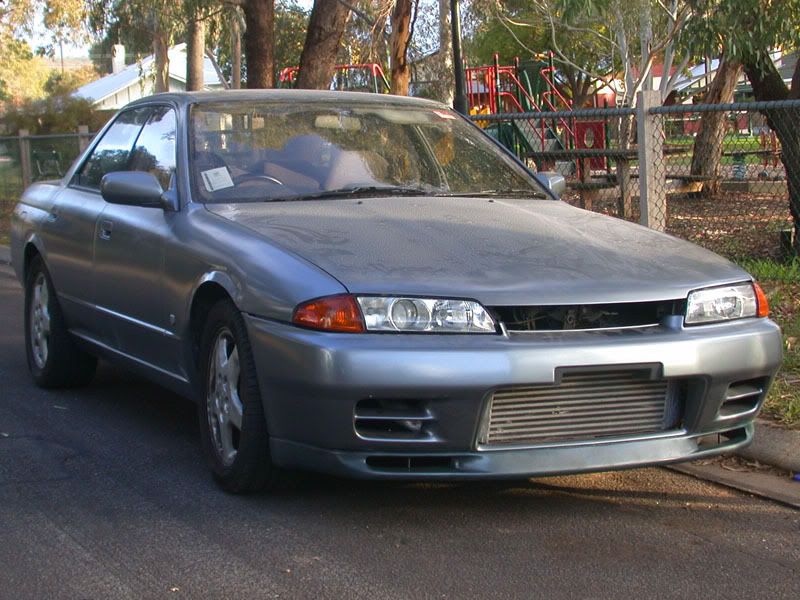 While all this was taking place, I had ordered another set of wheels from Streeter, some 17×9 +24 OZ Racing Futura's, for a long time these were my pride and joys. The car was now looking probably the best it was ever going to look.



In went some stiffer springs, out went the 3.5kg King Springs, and in went some 6/4kg Eibach springs, this helped with control and speed a lot, it also now had adjustable height. I also installed some rack end spacers which gave me a little bit more lock.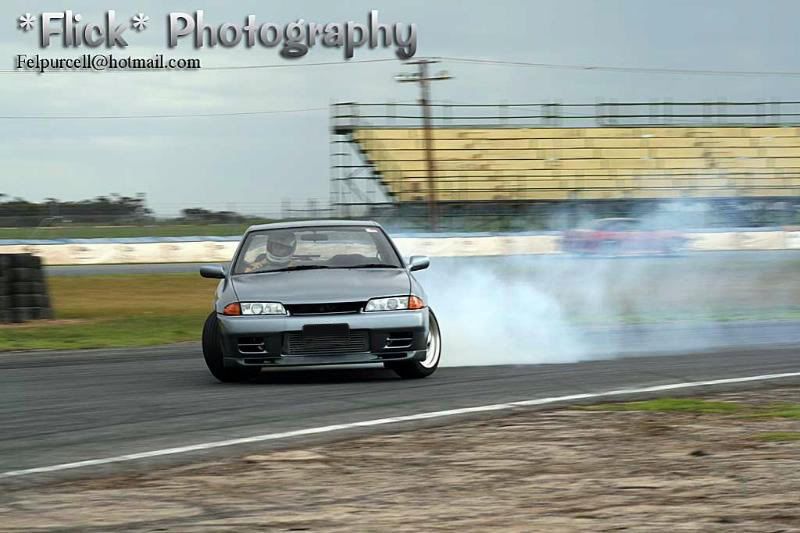 Getting my wheel fitment on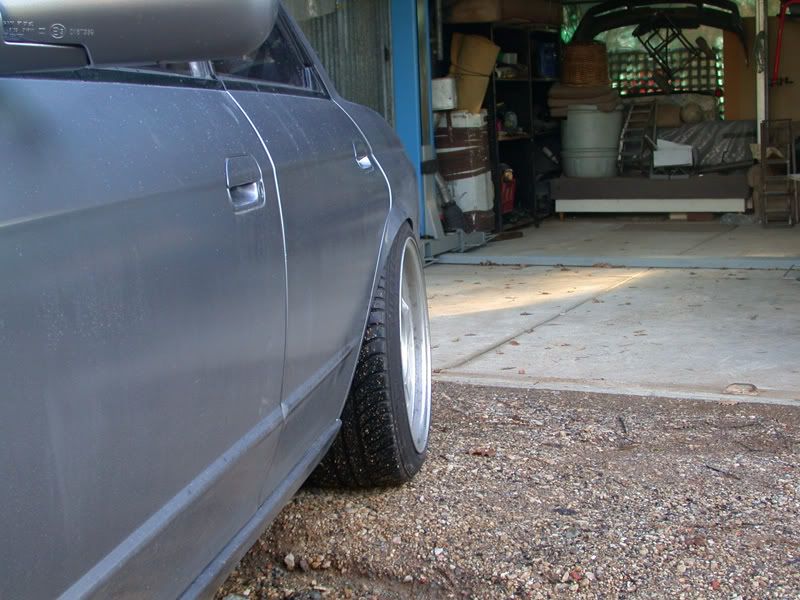 More grip work was done, finally with some in car footage, even though the car was suffering from some vacuum leak issues, one being after the additional heat burnt through the line to the boost controller which wasn't high temp silicon, but some crappy plastic stuff, then the boost controller itself losing the bolt and meaning I had to run standard boost with a vacuum leak. Low power but still happy with the result of a 1:27 considering I was running on old 2nd hand street tyres.



More drift days, more learning.



At the end of that video you can see after getting a little wide on the exit the rear end breaks, this was my first major failure of the car after being extremely reliable on the track.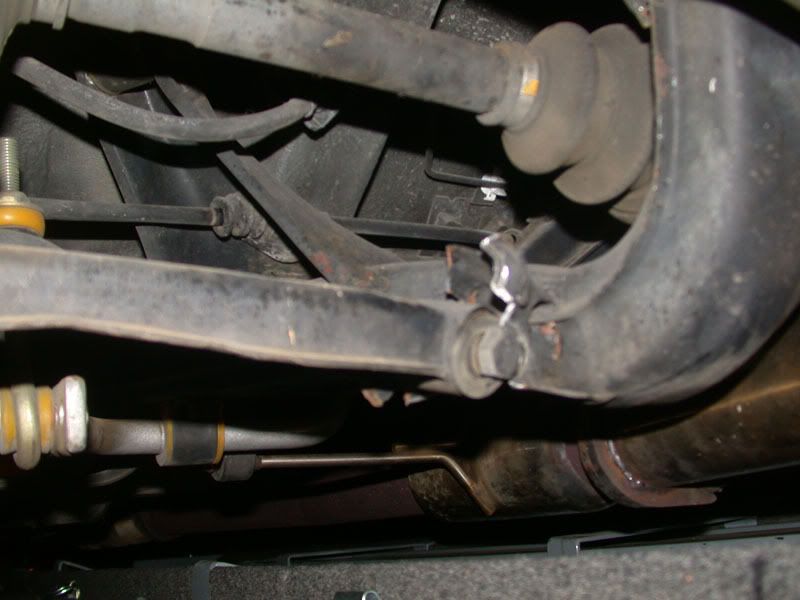 Needing a new subframe, I decided to kill 2 birds with 1 stone, I bought an S13 subframe which eliminated my problem of HICAS which I had run into last time with Vehicle Inspection and my HICAS lock bar. At the same time we also welded 8mm steel rod around the lower brackets to reinforce them, and stop having the same issue I had last time.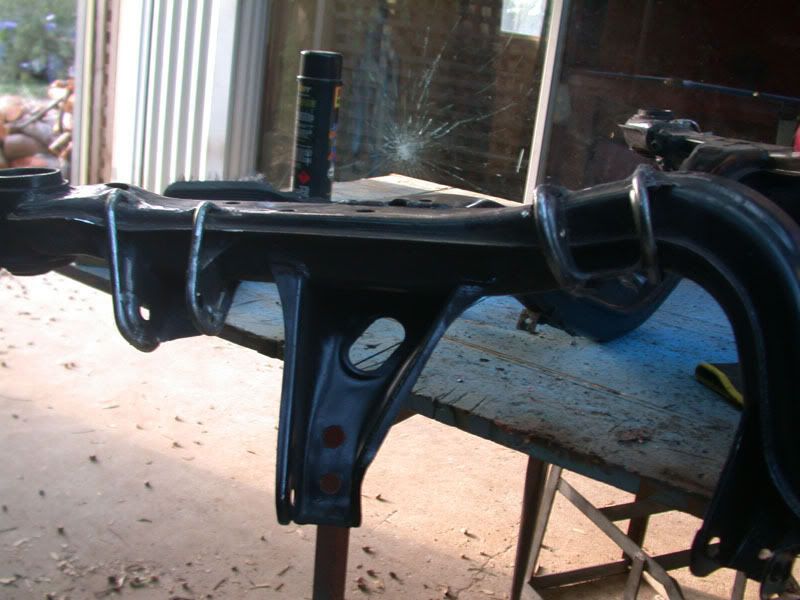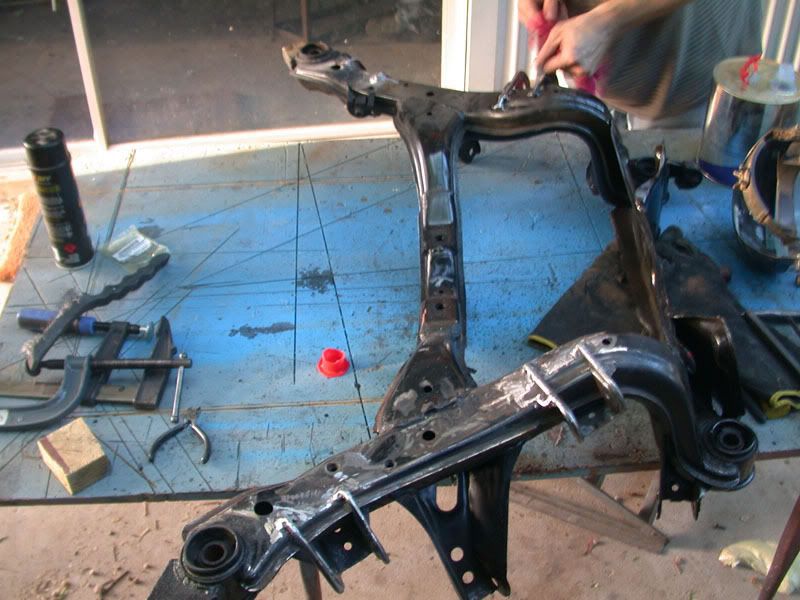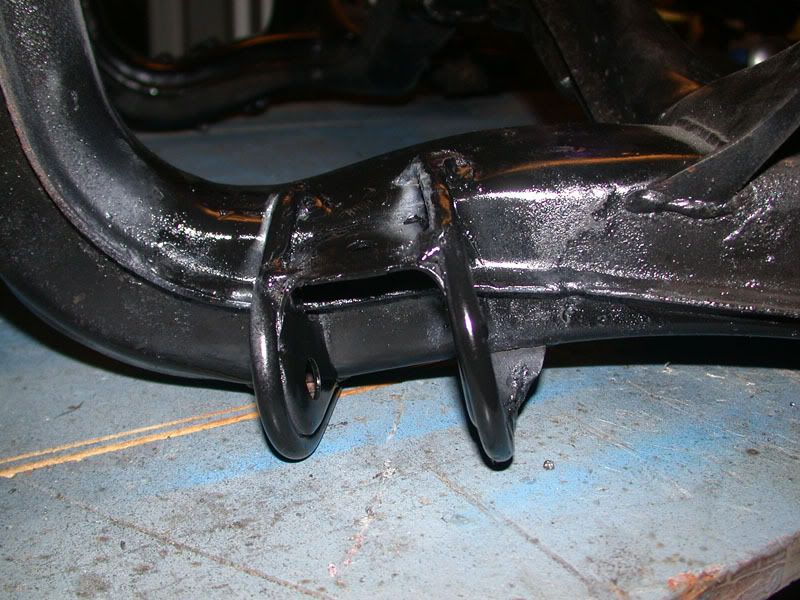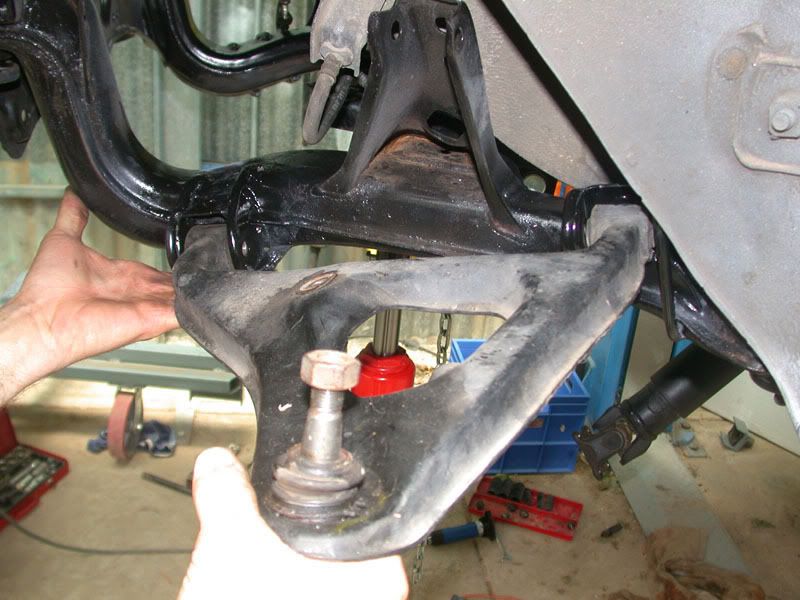 The next step was making some arms which used both the non-hicas inner mount of the subframe and the outer hicas mount of the uprights. I came up with a basic solution, using the standard rack ends of the HICAS, I made a block of mild steel which had a hole through the side which bolted up to the subframe, and tapped a hole in the front which took the rack end in where it previously wound into the HICAS rack. This was a good strong, basic solution, but down the track was scrapped due to how it messed with the length of the toe arm, playing with bump steer.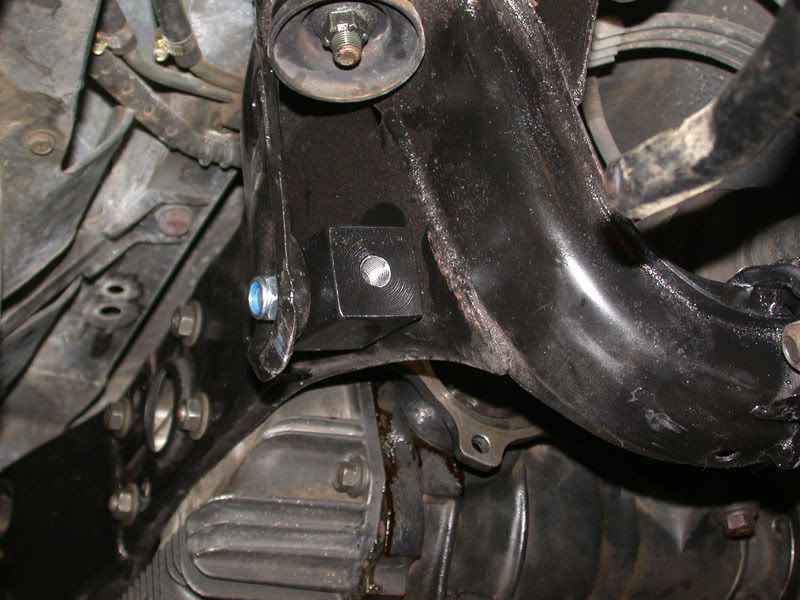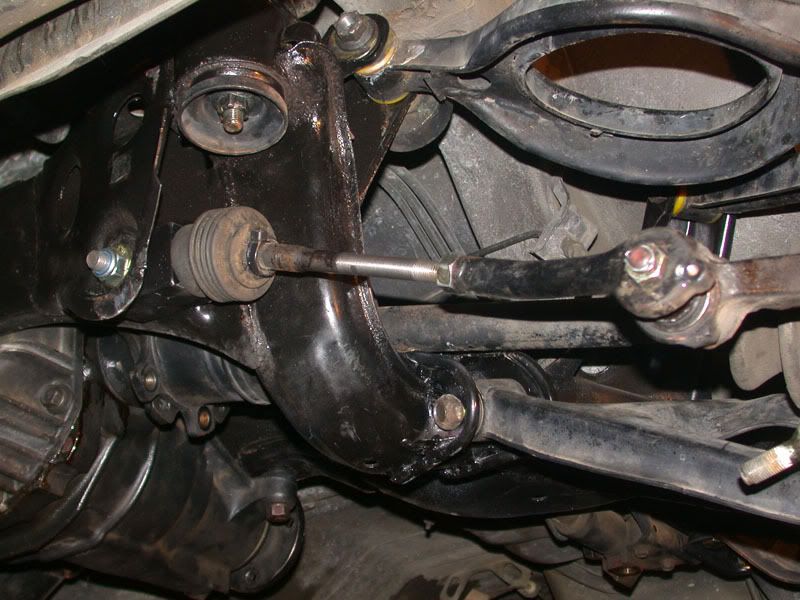 Then off to Adelaide Tyrepower to get it aligned, and it was ready for G1.